EDITORIAL
The National Conference on Agricultural Journalism (NCAJ 2023), themed "Agricultural Journalism in Nigeria: Challenges and Prospects", was a worthwhile venture going by the quality of presentations and rich outcomes. Recall that the highly-interactive parley's keynote speaker was Dr. Olufemi Oladunni, Executive…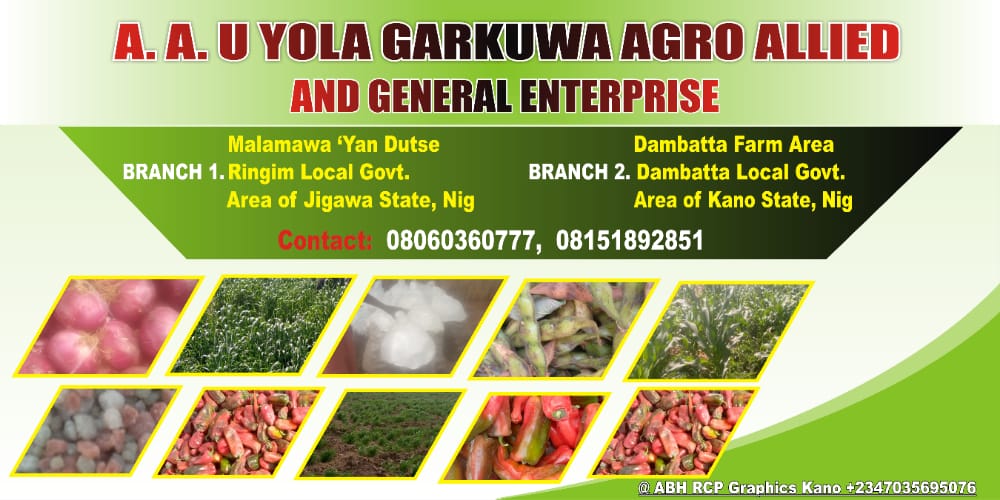 Re: AfDB launches agro-industrialisation programme phase II, published on September 7, 2023
"Please, I need more clarification related to AfDB Programme and how we are going to be engaged possibly"
- Alhaji Abdulsalam Bashir (Sarkin Noma Giwa LG Zazzau Emirate of Kaduna State), also the National President, National Coalition of Young Farmers' Association of Nigeria
Re: Noise Pollution, published on August 16, 2023
"Why are your construction companies not allowed to make noise before and after a certain time, but airports can do what they want? They fine the airlines but they're letting them make the noise and then EMA keep the fine! Do you get to keep your fines? EMA do?"
- Vix Finch-Adams
ADVERT RATES
| STYLE              | DIMENSION (px) | DISPLAY | PRICE (₦) | DURATION |
| --- | --- | --- | --- | --- |
| Skyscrapper | 1240 x 225 | Homepage | 150,000 | 30 Days |
| Leaderboard | 730 x 132 | All Posts | 100,000 | 30 Days |
| Rectangle | 760 x 1080 | Sidebar/All Posts | 100,000   | 30 Days |
| Small Rectangle | 760 x 680 | Sidebar/All Posts | 80,000   | 30 Days |
| Square | 1080 x1080 | Homepage | 60,000 | 30 Days |
| Pagebreaker | 1240 x 225 | Homepage | 80,000 | 30 Days |
| Video | 1080 x 608 | Homepage | 100,000 | 30 Days |
Full coverage of events and activities (negotiable)