By Sodiq Lawal
A Nigerian genetic engineer, Dr. Abdulrazak Ibrahim, has been eulogised for changing the face of crop farming in Brazil with his invention of an insect control technology. FarmingFarmersFarms reports that Dr. Ibrahim is the inventor and patent holder of an insect control technology for the control of whitefly in tropical crops using RNA interference with patent deposited at the Brazilian Industrial Property Organisation. He co-led a research project, under the Africa-Brazil programme that led to the establishment of the first bio ballistic facility in Northern Nigeria, between 2012 and 2014. He is described as a very versatile, multi-functional and multilingual scientist, who is passionate about science, genetics, food security and new emerging technologies such as Clustered Regulatory Interspaced Short Palindromic Repeats (CRISPR).

Ibrahim grew up in Kura, Kano State Nigeria and attended the Central Primary School, Kura before moving to the Arabic Junior Secondary School, Kura. He got exposed to science in his junior secondary school days in Kura when he joined the science club, having learnt basic science in JSS1. Reading through books on integrated science, Ibrahim got inspired to understand the natural processes related to so many things, as he observed things like germination of the wheat seed, why monkeys looked like humans, how vehicles moved, and so on. Ibrahim was also deeply fascinated by the literary works of Charles Dickens, whose great expectation and tale of cities greatly influenced his formative years in understanding the significance of words in explaining the natural world.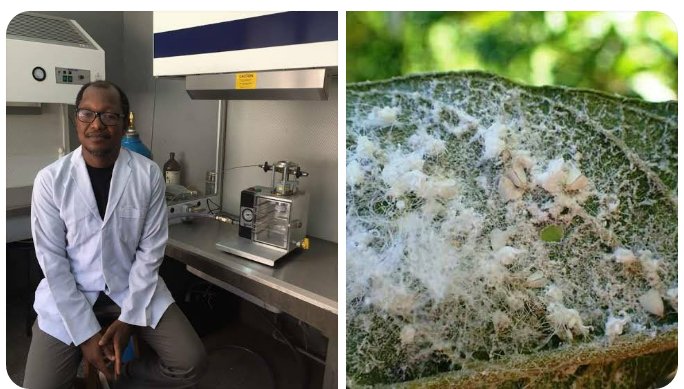 When he started studying biochemistry, he was able to make the connection between literature and the language of life (DNA). After Ibrahim's secondary school education in the Science Secondary School, Kafin Hausa, he pursued a degree in Biochemistry at the Bayero University, Kano (BUK), from where he graduated with a second class honours, upper degree (2:1), as the best graduating student in the year 1999. During his National Youths Service Corps (NYSC), he served as a Chemistry teacher in a public school in Abia State, Nigeria. In 2002, he started working as the pioneer staff of the Jigawa Research Institute. While working there as a research officer, he was sent for a short training in Plant Tissue Culture and Genetic Transformation, which he received in the laboratory of Prof. Francisco Campos, Department of Biochemistry and Molecular Biology, Federal University of Ceará, Fortaleza, Brazil.
The training afforded Ibrahim an opportunity to, not only learn some basic techniques of plant biotechnology, but also learn the Portuguese language. With encouragement from Prof. Campos and following an examination, he was awarded a 24-month Brazilian fellowship for his MSc in Biochemistry from the Department of Biochemistry and Molecular Biology, Federal University of Ceará, Fortaleza, Brazil. He returned back to Nigeria in 2007 and took up an appointment as a lecturer at the Ahmadu Bello University, Zaria, but later went back to Brazil, where he developed his PhD thesis at the Embrapa Genetic Resources and Biotechnology's Lab of Genetic Engineering and Applied to Tropical Agriculture with the researcher, Francisco Aragão, as an advisor while the work resulted in a new methodology to produce insect pest-resistant plants based on RNA interference technology, whose patent request was filed in 2016.