The Deputy Chairperson, Agricultural and Allied Group, Lagos Chamber of Commerce and Industry (LCCI), Mrs. Bosun Solarin has admonished Nigerians to change their orientation by assisting the nation to boost the value of the Naira against other international currencies. Mrs. Solarin gave the charge while speaking on "Opportunities for Networking and Collaboration" at the "Agricultural and Allied Group Agro Fair and Symposium", held at the Adeyemo Bero Auditorium, Alausa, Ikeja, Lagos State. She stressed need for Nigerian citizens to change their orientation towards taking over fully, rather than allowing foreigners to dominate the country's economy, saying "If there is hunger in Nigeria, Nigerians should blame themselves".

Mrs. Solarin, who is also the Chairperson, LCCI Export Group, advised people to look inward and think of the services they can render to make money rather than being idle, even as she counselled farmers to do their research and market survey well before planting in order for their produce not to be wasted for "Life is all about collaboration and agencies should look beyond standing alone and think of what value they can offer other agencies". She posited that every exporter needs certification of their products to make them authentic for buyers to consider them while advising exporters of farm produce to look into African countries to export their goods rather than relying on Europe for ease of doing business. Mrs. Solarin noted with dismay, the rate at which processors were being limited because of strict rules and regulations while calling on Nigerians to raise their voices against such practices.
She believes that farmers need networking to move their goods and urged people to manage the little resources they have, to make something happen rather than complaining on what to do. Speaking on "Digital Agriculture: Opportunities, Challenges and Benefits", Mr. Akin Alabi, who is the author of "The Rise of Digital Agriculture", maintained that farming and agriculture was fast changing and it had now become global that farmers do not need to be on their farms before farming, stressing that agriculture is a culture, which had overtime, transformed into real business because "We need to imbibe technology to make agriculture interesting to young ones. Technology doesn't have to be expensive before it is effective and useful".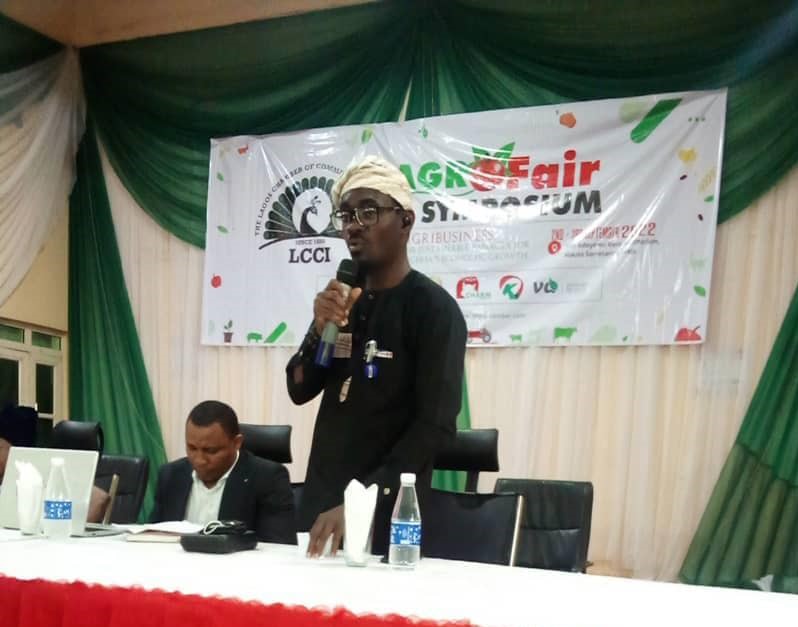 He advised farmers, who are using social media platforms to enhance agribusiness, to make information about their products simple and detailed for people to understand in order to achieve optimum results. "You need to understand tools or apps for your products to get to the right audience and adopt simple digital tools to help your product achieve global recognition", as he observed that government had a lot of responsibility in adopting technologies that can help farmers, support and grant local farmers loan to support their farms, provide simple Information and Communication Technologies (ICTs) solutions for farmers to communicate with each other to enhance and grow the 21st century market place, adding that everybody has got a role to play in the ecosystem.