The Chairperson, Lagos Chamber of Commerce and Industry, Agricultural and Allied Group, Mrs. Edobong Akpabio has affirmed that agriculture remains the main source of livelihood for most Nigerians. She gave this assurance during the LCCI, Agricultural and Allied Group, Agro Fair and Symposium with the theme, "Agribusiness: The Sustainable Panacea for Nigeria's Economic Growth". She maintained that agriculture is a business, stressing that the more we treat it as a business, as a way to create wealth, the more it would promote development and improve people's lives. According to her, agribusiness refers to the business part of agriculture; the enterprise, industry, process, system and the inter-related and inter-dependent value chain in agriculture; it is where more than 80 percent of activity and wealth in agriculture are found.
Mrs. Akpabio added that agribusiness increases the value of raw agro-materials; strengthens local rural economies; enhances security, nutrition and industry; increases productivity and provides opportunity for career development, wealth creation and economic empowerment; improves the quality of life and livelihoods; and it is an expression of the agriculture value chain, among others. Agriculture value chain is a set of activities that bring basic agricultural item from the point of production at the farm, to its final consumption at the table, where at each stage, value is added to the products. She posited that agricultural technology is the use of technology and technological innovation to improve the efficiency and output of agricultural activities such as operational agritech, which deals with mechanisation, smart farming, precision farming, innovative agritech that deals with close cultivation system, hydroponics, aeroponics, aquaponics, vertical farming while digital agritech covers big data, drone block chain, sensor and satellite imaging.
The Chairperson said the LCCI's Agricultural and Allied Group's contributions to the agriculture sector and the country at large had been enormous by giving people the platform to showcase their goods and services, adding that it had been a reputable voice in the Nigerian business circle. She added that agriculture was contributing more to the country's Gross Domestic Product (GDP) at 23.2 percent, which had been consistent. She said the aim of the event was to ensure sustainable economy growth in Nigeria and discuss issues facing agriculture and agribusiness. Meanwhile, the Team Lead, Sun Trust Bank, Agribusiness Banking, Mrs. Olamide Missa disclosed that her bank supports everybody along the value chain by giving out loans with no interest rate, but would share profits and take all the risk for farmers, stressing that they support farmers, who are ready to work with great ideas by actively involved in all the money they are giving out and also develop additional value chain for farmers.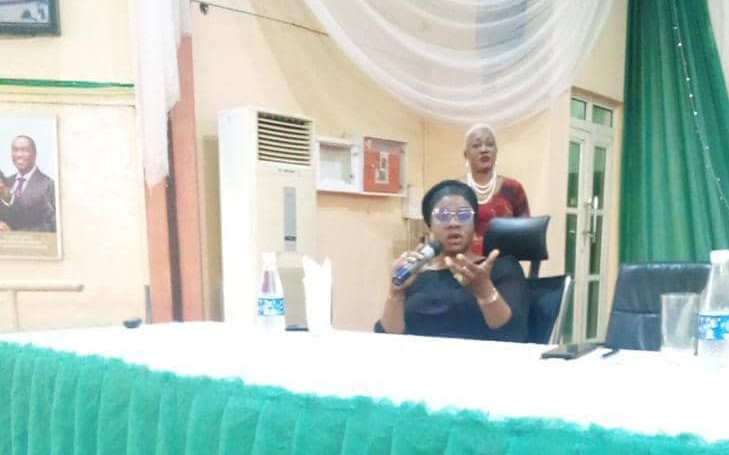 "We work with different agencies in Nigeria to make agriculture much more easier for farmers to do and we don't give loan and sit back, we work with every organisation we give money to, to ensure it is spent judiciously". We are privately-owned commercial bank that have branches across regions in Nigeria and believe that one can carry out banking activities with smart devices, we are small and fast. We are into Small and Medium Enterprises and not into big businesses. Our processing facilities take a week depending on the proposal and we have our way of fishing out organisation that are not serious", she added.